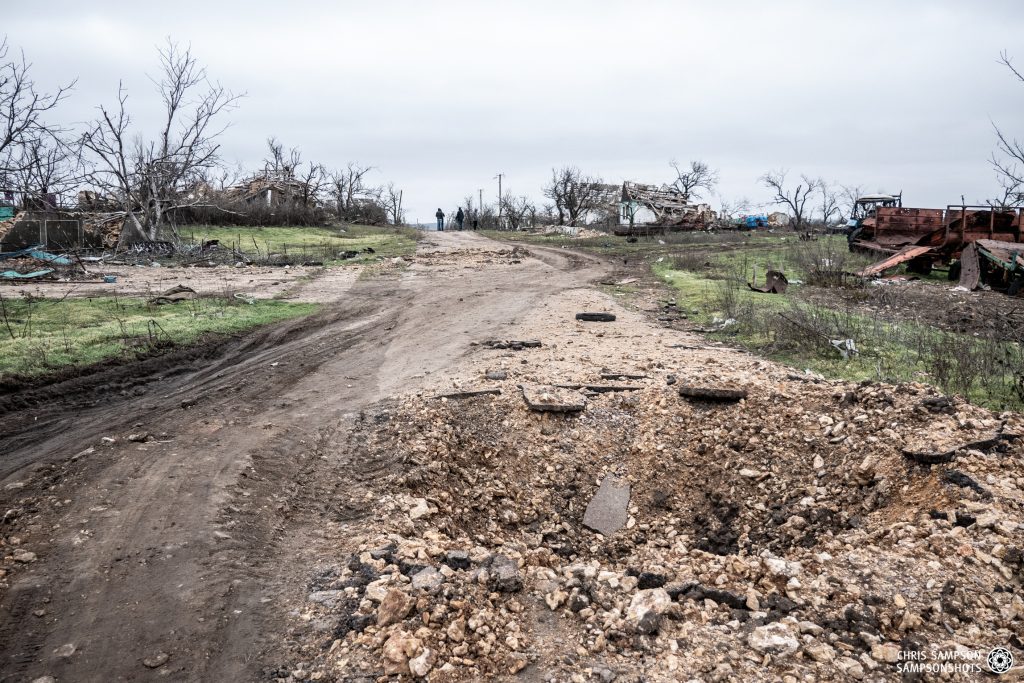 When the Russians launched their full scale invasion, they seized the area of Kherson in the south leaving millions in the path of the abuse and torture that would come. For months, scenarios were considered on how the land would be recaptured. Through the shift from summer to fall, Ukrainian forces fought two counter offensives against Russian forces. First, the offensive in Kharkiv towards Luhansk and then in the south they were checking off village after village driving the Russian forces out of Kherson.
Then on November 11, 2022, it was announced that Russian forces pulled back entirely out of Kherson city to the left bank of the Dnipro. Celebrations for liberation of the right bank were immediate and widely covered. But it wouldn't take long for artillery to continue to rain upon the people and take lives and destroy property as Russian forces continued the terrorism campaign against civilians. Despite this reality, people were beginning to come to grips with their liberation and aid was needed across the region.
Journeying with Andriy Kononenko, leader of Nareshti Help Fund, and a small church from Boryspil led by our friend Anton, we spent the week driving with a team from a local church delivering food supplies to several villages. The food was supplied by the United Nations World Food Program.
The team set out early to head to Krivyi Rih and then on to Kherson. As we traveled further and further south, you could see the lines of devastation that had been the front of the war just weeks before. Scorched trees, roads, fields, were all around. The towns and villages were all scarred from the war and some like Bilohirka were completely destroyed. The small farming village was turned to rubble and mines were everywhere across the fields.
Here are some of the stories we recorded in Kherson Oblast and a few in the city after we met locals who would share their stories.