LIBERATION STORIES: KHARKIV
In late May 2022, our small team traveled to the liberated villages of Mala Rohan and Olkhavka to interview liberated citizens who shared their stories of occupation, resistance and survival.
The village of Mala Rohan was liberated in March 26, 2022 after the 92 Mechanized cleared the Russians from the area. The residents two months later were still fearful of a return of forces and dependent upon outside aid brought to the village.
Army Captain Christopher Moore asked several of the residents their thoughts and experiences with the occupation and needs to move forward. Across three generations, each woman had not only a compelling story to tell, but generational wisdom to share too.
We toured some of the local fields and one large building the Russians converted from a truck storage to a radio jamming station later destroyed by the Ukrainians. Tanks and even fragments of a helicopter were in the fields. Locals were keen to avoid fields for fear of mines and unexploded artillery.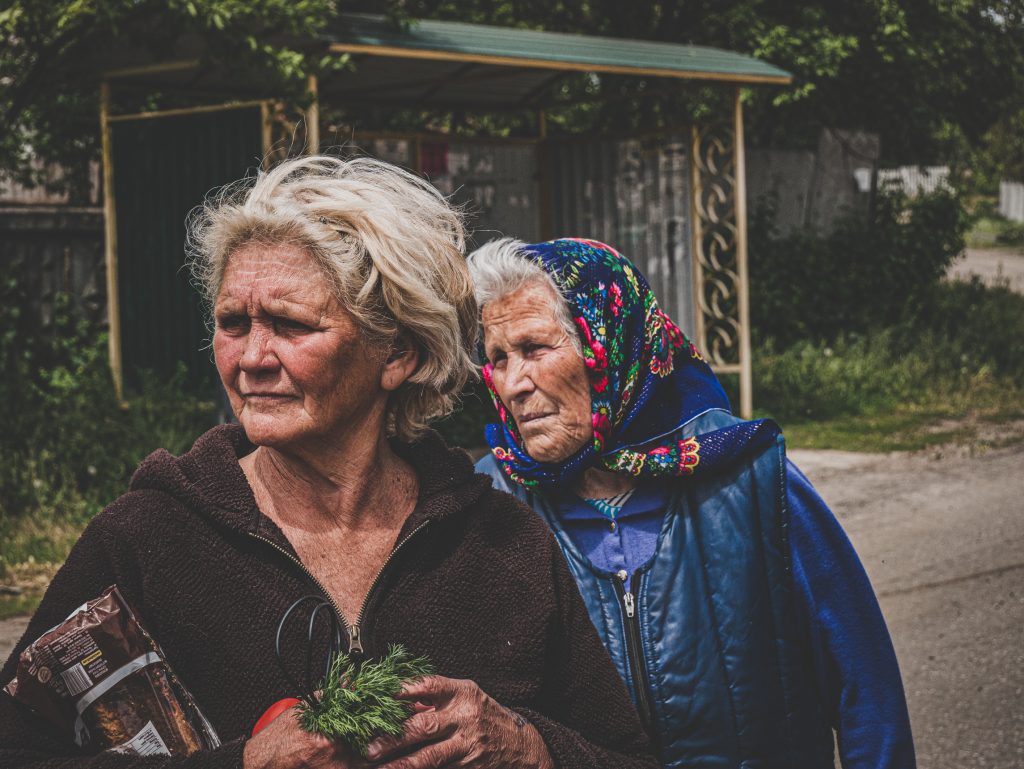 On the second day we visited Olkhavka in South Eastern area outside of both Kharkiv and artillery range. The village had been liberated two months previous and in the areas of our visit, all unexploded ordinance had been clear. We talked with the local mayor (administrator) and with one resident who walked us through her story.
She recounted how the troop movements of the Russians were easy to hear and how she even told soldiers to follow the proper army doctrine in their conduct. The villages damages are significant with many homes requiring complete demolition before rebuilding.