A mother waits for news of her son who fought in Mariupol. Despite many exchanges during the past year, she is one of many who waits to hear of her son's location, condition and release.
Dear Reader: This will be part of a series exploring the conditions both prisoners of war and their families endure. In a series of interviews and cases, we will look at how each of these families are impacted by this war against Ukraine by the Russian Federation.
AGONY OF THE WAIT
The last words of a beloved individual, so dear to our hearts, will endure in our memories for an extended period of time. The words shared in moments of love or frustration will shape the lasting impression of that memory. Following the events of February 24, 2022, numerous families who had already experienced the hardships of the 2014 invasion found themselves facing even more adversity. Ukraine's defenders on many fronts and from many agencies displayed remarkable resilience in their efforts to safeguard their nation from collapse, but tragically, thousands were captured, and many continue to remain in captivity.
For many families, the wait is arduous and unbearable. They are enduring the complex trauma of living their lives while their loved ones have been in Russian captivity for over a year and a half, with no certainty about the future. One such mother, Tetiana, finds herself ruminating on the advice she gave her son about rejoining the army after he had previously served. 
Her son had signed his initial contract in 2019 and served in the Armed Forces of Ukraine (AFU), specifically in the 36th Naval Infantry Brigade located in Mykolaiv. He continued his service into the year 2020 and was honored with the "Anti-Terrorist Operation Participant" medal for his dedicated service. However, upon his return from this deployment, like any concerned mother, she couldn't help but worry about his perceived lack of ambition and direction. In response, she suggested that he consider rejoining the army, where he had previously found a sense of purpose.
Almost immediately, he returns to the fight, but this time it's Mariupol. The echoes of this decision would haunt her with guilt on top of the unbearable burden of his absence. She just didn't know signing that contract would lead to this unfathomable suffering. How could she know?
MARIUPOL FALLS
The February 24, 2022 siege on Ukraine put the key focus of Russian invasion on the capital of Kyiv, but the fight in the south was unfolding and setting the tone for the rest of the war. The Russian forces came at the port city of Mariupol from east and west before eventually surrounding the city, choking off all exits and leveling everything. Mariupol would never be the same and for many families, this was the beginning of their anguish as fighters were killed or captured. For the nation, Mariupol was the symbol of Russian Federation terrorism on all levels.
News out of Mariupol was not good and the devastation was mounting. Approximately five thousand people were dead. The city's buildings were nearly entirely destroyed and burning. There were still nearly 170,000 residents that didn't leave the city of normal population of 450,000 people. The electricity wasn't the only outage that mattered. A lone Kyivstar cell tower was the only means of communication for many until it was taken out by the Russians in the middle of March 2022. Now the communications were blind for nearly everyone creating even more despair and chaos for those who had to decide to stay or evacuate.
"After the beginning of the Russian invasion of Ukraine in February 2022, [redacted] participated in the armed resistance to the military of the Russian Federation and fought in Mariupol town, Donetsk oblast, Ukraine." Tetiana
Ultimately, her son makes another contact on April 9, 2022 from Mariupol to say his team was out of ammunition, medicines and supplies, and food and water. There were many in his team that were wounded. They were still defending their position.
CAPTURED SON
Her son was captured around April 10, 2022, along with hundreds of other fighters, marking the beginning of an agonizing wait for Tetiana and many others. Negotiations for the release of captives, the strategic maneuvering for public perception, and the heart-wrenching events in Olenyvka unfolded, all while Tetiana remained in anticipation.
The last time [Redacted] contacted me was on 9 April 2022 from Mariupol town. He told me that there were many wounded among his fellow servicemen. The unit was short on medicines, dressing material, food and water. They were defending their positions with their last efforts because they were almost out of ammunition." Tetiana
Like many families, people around the country and the world were captivated by the unfolding battle in Mariupol, anxiously awaiting news about the fate of a city that was being transformed from its once-beautiful city into a symbol of devastation. The families of the defenders watched fervently for updates on their loved ones who valiantly fought in the midst of chaos, either to protect those who remained in the city or to defend their comrades as the walls closed in from the advancing Russian forces. This was the worst-case scenario come to life. Nevertheless, amid this dire situation, a legend was born here, one that would resonate throughout Ukrainian history for centuries to come—the epic showdown at Azovstal, a steel plant that constituted a city within the city. From this critical battleground, the symbolic struggle of Ukraine continued until May 20, 2022 when the final fighters surrendered.
VIDEOS AND PHOTOS RELEASED
Videos flooded the internet from Russian propaganda channels on Telegram, showcasing captured Ukrainian fighters, with each piece of news more disheartening than the last. Ramzan Kadyrov, the Chechen warlord, boasted on his Telegram channel that they now had over one thousand marines in Russia custody. This surrender was employed as a warning to those who had yet to be apprehended at the Azovstal steel plant. The battles at Azovstal and Illich Iron and Steel remained separate narratives, waiting to be recounted.
In the subsequent days, additional captures were reported. One particularly notable video featured 267 marines and sparked a debate over its authenticity, emphasizing the significance of understanding how Russian information warfare employed such videos to demoralize Ukrainians and their supporters, ultimately aiming to compel surrender. The use of these videos was heavy in the Telegram channels commonly known for pushing Russian propaganda.
For example, former Navy Seal Chuck Pfarrer made a claim that the video "but the uniforms are too clean. Nobody is wounded. No one needs a shave, & the t-shirts are all wrong." Yet, British soldier Aiden Aslin, @cossackgundi, confirmed it was the 501st Marine Battalion. Aslin was a well known British fighter who was captured in the battle of Mariupol and documented the last moments of his capture too.
"There's another video, I know it's real because one of my friends recognize one of their friends not to mention the fact I'm in fucking Mariupol with the marines" April 5, 2022., CossackGundi https://twitter.com/cossackgundi/status/1511230666784051204 
NEWS OF CAPTURES SPREAD
Families watching their loved ones follow social media for information. Tetiana writes:
From social media, I learned that my son was taken as a prisoner of war within the period of 10–12 April 2022. After [Redacted] was captured, neither I nor any of his relatives could receive any exact information about his current location or health status neither from Ukrainian authorities (including the National Police, the National Information Bureau) nor international organizations (including the International Committee of the Red Cross and the UN OHCHR Working Group on Enforced or Involuntary Disappearances) I contacted."
Following his capture, Tetiana found herself plunged into an abyss as she relentlessly sought information about her son.
Her efforts encompassed scouring the internet for every available post and collaborating with other families whose loved ones had been captured. Together, they meticulously reviewed Telegram videos from Russia and other social media platforms, driven by the shared goal of documenting the faces of the captured Ukrainians.
Her first course of action was to contact the police.
"[Redacted] told me that [Redacted] is captive.
She also told me that I have to file an application to the Police and the Security Service of Ukraine…
Then I went to the police station several times, but everyone was confused there and said they did not understand why should they accept my application and how should they register this kind of crime…
I was desperate and, not knowing what to do, I just called the police when I was at home and told them I won't let them go until they accept my application…
The situation was even worse with the Security Service of Ukraine… My former classmate told me they should have an on-duty officer that can be addressed…
We took a taxi, and then… It was a long story. We were stopped at the checkpoint and the armed guard told us to leave. Eventually, we left without filing anything…" Tetiana
After going through the paperwork process, Tetiana did not find herself better off for information or hope than before the process, yet she continued to read all notifications, attend all coordination headquarters briefings and tried to attend the available events hosted by the support groups formed by the defenders' families.
Across Facebook, Telegram, and Google, family members embarked on a quest for any pertinent information concerning their beloved ones. They exchanged information diligently, striving to ascertain the well-being of their valiant defenders and nurture hope for their safe return.
Out of these Facebook pages, support groups emerged, aligning themselves with their respective battalions, brigades, and companies. These groups collaborated to ensure a continuous flow of information about their defenders and conducted public vigils, demanding accountability, provision, and repatriation for their loved ones. These groups also organized events and extended moral support to the families enduring the ordeal.
The families had paperwork to complete to officially align themselves with the captive or worse-fate defenders. Tetiana, caught off guard by the news of her son's capture, was unsure about the procedural details. She needs to hear he's alive, not injured, will be home and to be in her arms. She needs to see his smile. But for now, she needs anything that can indicate he's alive.
THE LETTER ARRIVES:
After months of no word, Tetiana waiting for news every day, learned of her son's capture from social media and despite attempts to learn his situation, but the only news she had on his condition was a letter she received in August 2022, written months before in May 2022.
"Since then, I heard from [Redacted] only once when I received his letter from Russian captivity at the end of August (dated May 2022)." Tetiana
Eventually, in August, she received a letter from her son that was written in May 2022, three months before.
From: [Redacted]  Born:  [Redacted] .1994
Receipient: [Redacted] Tatiana [Redacted] . Born [Redacted] .1974 (mother)
Address: [Redacted] 
Letter
Hello my dear mom. I am writing to you, your dear son. Mom, I love you very much, my dear mommy, please kiss your grandmother and tell her that I love her very much, tell her that when I return from captivity, everything will be different for us. My beloved mom, I really miss you, grandma, dad, grandma, grandpa, aunt [Redacted] and her daughter [Redacted] . When I return, I promise that I will devote all the time that is possible to my family.
My dear mother, I am in captivity in the Russian Federation now. Follow for news on exchanges with [Redacted] and dad, I will return home very soon. I want to ask you one more thing. Please call dad and give him your mobile number and Ira's wife's mobile number and tell him that the only number that I remember it's their home phone number.
When they exchange me, I will only be able to call them at home number. Also, my dear mother, write or make photo of this letter to my wife [Redacted] and tell her to keep all my staff at home. When I return to Ukraine, I will immediately come to her. Tell [Redacted] that I love her and [Redacted] very much and always think about our long life together. Tell her that when I return our lives will change for the better side.
I will change job and will devote a lot of time to my family. My dear mom, every second I think about you, about my grandmother, about my dad, about my grandparents, about my wife and daughter. I am praying for you and looking forward to see you.
Also, my dear mother, say hello to my beloved brother [Redacted] and [Redacted] . Tell them too, send a photo of a letter that I love them very much and when I return it will be time for us to come to our senses and start creating family in Kyiv and not how it was before that I left and hadn't come.
I pray every day, mommy for you and grandma, for grandma and grandpa and dad for [Redacted] and [Redacted] , when I get back, we'll definitely go to church together and light a candle for grandpa. I repeat once again, I love all of the above-mentioned relatives very much. Take a photo and send everyone this letter. Thank you my dear mom. I am good. Love you all.
30.05.2022     [Redacted] 
Tetiana has word from him but it was written in May 2022, over three months before. So much can change in the hands of Russian Federation forces.
COORDINATION HEADQUARTERS MEETINGS:
The Ukrainian Ministry of Defense created the Coordination Headquarters for the Treatment of Prisoners of War in March 2022. It is responsible for both informing the families of Ukraine's defenders but in overseeing the treatment of Russian fighters captured on the battle field. It is here the official news will come to Tetiana and others who wait for their defender to come home.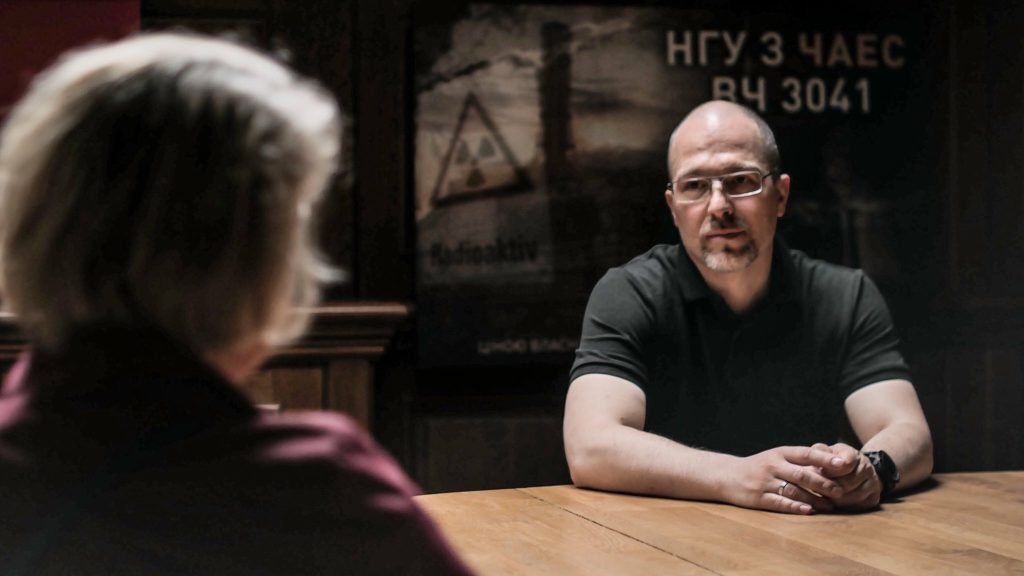 While she waits, other families are blessed with the return of their defenders. The process appears somewhat arbitrary on various fronts; however, as early as mid-March 2022, the initial repatriation of captive Ukrainians began. The epic story of the Snake Island showdown became an iconic emblem of the conflict when a steadfast border guard brazenly confronted the Russian Military, defiantly declaring, "Russian Military Ship, Go Fuck Yourself." It was a David versus Goliath moment. These men, once presumed dead, astonishingly reappeared, with many of them participating in the first prisoner exchange of the full scale invasion on March 24, 2022.
Nevertheless, it's crucial to acknowledge that prisoner exchanges had already been taking place before February 24, 2022. Prisoners of war from the 2014 to 2022 era of the Russian invasion still remain in captivity.
THE COORDINATION HEADQUARTERS CONCERNS
Speaking with Petro Yatsenko at the Ukraine's Coordination Headquarters for the Treatment of Prisoners of War, we covered the various dilemma faced by the families. We discussed key items regarding process families go through to register their missing loved ones, and offers to the families by third party advocates to the Russian Federation  that were only going to complicate the release negotiations and clearly offered chances for future danger to their loved ones. In particular, I wanted to know if there was favoritism in the selection of who is requested.
Despite the significant suspicion harbored by certain family members of defenders, who were concerned that favoritism might influence the release decisions in favor of their preferred fighters, I was informed that the only exceptions made were for cases involving severe injuries or the deteriorating health conditions of captive soldiers, which took precedence.
Analyzing the announced releases since March 2022, does lead to the same conclusion however it is noted that media and merchandise coverage were clearly disproportionately skewed towards Azov regiment fighters instead of 36th Separate Marine Brigade or others.
But Yatsenko said there are dangers here for Tetiana and other family members we had to discuss too. Russians were building websites and working social media to gain intelligence on the captured soldiers from desperate families. Websites were popping up to prey upon their deep need to get help. In preparation for this article, we reviewed several sites that were Russian operations aimed at gaining information about Ukrainian families and their defenders. The sites we reviewed were also subject of notice by the United States Defense Department.
Families are advised to avoid approaches and lures for ways to save their defenders. These avenues are not going to yield releases and leave them vulnerable not only to Russian intelligence, but to criminals who will take their information and money and produce nothing.

Families seeking their defenders will go to all lengths to save their lives. Though I was told of examples where families were trying to get help through lawyers who would go to Moscow to appeal for release, none of these examples yielded contact with those parties. It was introduced into the conversation by more than one party who are seeking help to get their loved ones. Nobody could confirm a release, only the hope of another way to rejoin their loved one.
THE NEGOTIATORS:
Saudi Arabia, Turkey, UAE all play a role in these prisoner swap negotiations. There is little public discussion about what they want in return for their participation in these prisoner swaps, but each has played a role in the process. Along with other issues, Saudi Arabia worked to free 10 foreign fighters including Alex Drueke, Andy Huynh, Aiden Aslin, Shaun Pinner, John Harding, Dylan Healy, and Andrew Hill, and Moroccan Brahim Saadoun.
Turkey made agreements to hold Azov commanders but then released them to Ukraine only to have them promise to return to the fight. This led to questioning of how it would affect future releases. There have been no further releases since this decision.
On July 9, 2023,  Ukrainian soldiers Denys Prokopenko, Svyatoslav Palamar, Serhiy Volynsky, Oleh Khomenko and Denys Shleha were returned to Ukraine from Turkey, violating an agreement made with Turkey months before on a previous release. This would be the second to last prisoner exchange before August 2023.
The Defense Ministry Twitter account said, "
We are returning home from Türkiye and bringing our heroes home. Ukrainian soldiers Denys Prokopenko, Svyatoslav Palamar, Serhiy Volynsky, Oleh Khomenko, Denys Shleha. They will finally be with their relatives. Glory to Ukraine!
.@ZelenskyyUa
We are returning home from Türkiye and bringing our heroes home.
Ukrainian soldiers Denys Prokopenko, Svyatoslav Palamar, Serhiy Volynsky, Oleh Khomenko, Denys Shleha. They will finally be with their relatives.
Glory to Ukraine!#Azovstal pic.twitter.com/QaKozSBe6W

— Defense of Ukraine (@DefenceU) July 8, 2023
NO NEW NEWS:
Despite these prisoner swaps, she hears nothing about her son. Her daily stress has its own torture. Her wait is more than a mental burden as her stress affects her health too.
"My son has been detained as a prisoner of war under abominable conditions for over
a year, causing me growing concern and exacerbating my already frail health,
which had been compromised by an unsuccessful surgery." Tetiana
ANOTHER DAY, ANOTHER LETTER:
As the time passes, Tetiana continues looks for another contact of who may help. Another letter begins:
"I am writing to you to request assistance from the United States Embassy in Ukraine and Ms. Bridget A. Brink personally in facilitating the safe return of my son from Russian captivity to Ukraine, or at least his transfer to a neutral country…" Tetiana
Even though she may never hear back, she tries again. Even though Russia doesn't play fair, the appeal to the world community continues. Learning of the current status of POWs, the scheduled meetings through the Coordination Headquarters continue.
BUDANOV CALLS FOR ALL FOR ALL EXCHANGE:
The Ukrainian Intelligence Chief Kirill Budanov said he was calling for an "All for All" prisoner swap that was very possible. He said the only reason the offer was not being accepted was the Russian Federation was still playing games but that he believes such a swap may still take place.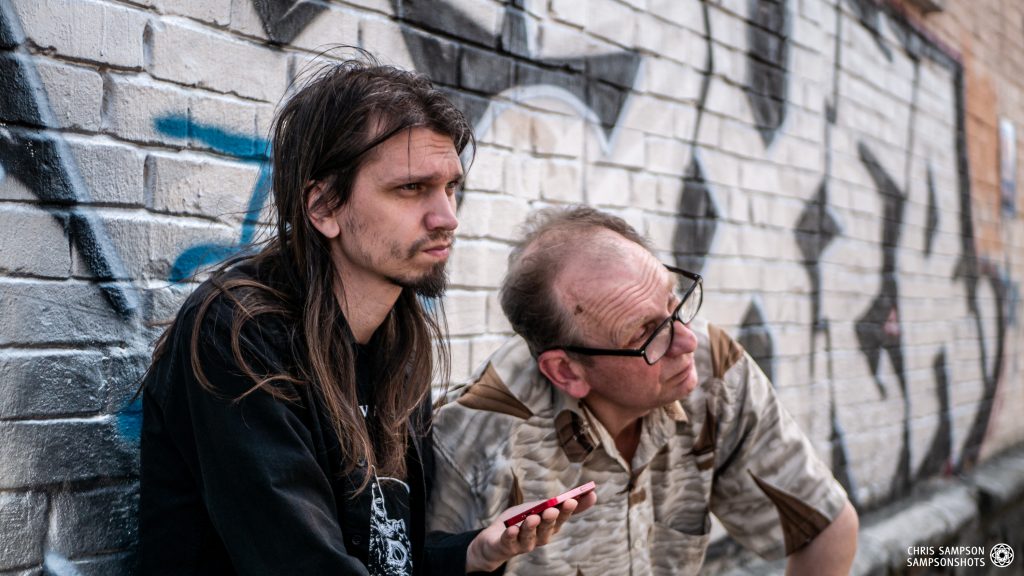 THE LAST RELEASE
August 7, 2023, 22 soldiers were released, two officers. The Main Intelligence Directorate of the Ministry of Defense representative Andriy Yusov stated in a briefing in August 2023 that there had been 48 exchanges resulting in 2598 captives being release. Between that date and September 22, 2023, day of this publication, no further releases have occurred.
MARCH 2022 RELEASED: 19
APRIL 2022 RELEASED: 297
MAY 2022 RELEASED: 41
JUNE 2022 RELEASED: 172
JULY 2022 RELEASED: 5
AUGUST 2022 RELEASED: 0
SEPTEMBER 2022 RELEASED: 219
OCTOBER 2022 RELEASED: 212
NOVEMBER 2022 RELEASED: 247
DECEMBER 2022 RELEASED: 317
JANUARY 50, 2023 RELEASED: 50
FEBRUARY 2023 RELEASED: 217
MARCH 2023 RELEASED: 130
APRIL 2023 RELEASED: 314
MAY 2023 RELEASED: 151
JUNE 2023 RELEASED: 100
JULY 2023 RELEASED: 43
August 23 RELEASED: 22